Pet-Paws are cast in your choice of brass, copper, bronze, or aluminum (shown in respective order).

Brass is a bright yellow metal. Copper is a bright red metal. Our bronze varies quite a bit. The color spans from yellowish to pinkish. A new bronze casting is always bright and shiny, but will patina naturally over time to the familiar 'antique' bronze color. Some of our bronzes exhibit a natural swirled petina just after we pour them. If you want a timeless look, then choose to cast your paws in bronze. Aluminum is a bright and silvery metal, and is much lighter than the other 3 metals. Take a look at our photo gallery to see more Pet-Paws categorized in the various metal types.

Our Pet-Paws are created in 2 styles:
relief (paw pads are raised [left]) and imprint (paw pads are recessed - like a print in the sand [right]).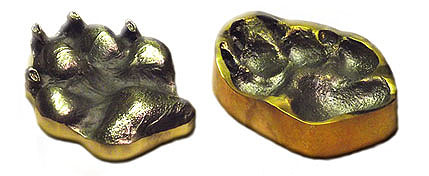 Relief paws pet paws pet paws pet Imprint

The surface around the edge of a Pet-Paw is highly polished to a mirror finish. Paw pads and claws are polished lightly. Pet-Paws are solid metal and fairly heavy. The average weight of a large relief Pet-Paw is 1 lb., and 1.5 lbs. for large imprint Pet-Paws.
Each Pet-Paw includes a hand written inscription on the back.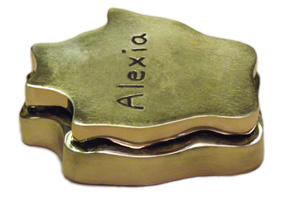 Relief and imprint Pet-Paws fit together and are sold as a set.
A hole can be drilled for making pendants or keychains - great for cat paws, small dog paws, and lighter aluminum paws.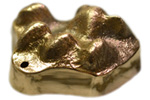 ---